The brokerage based in Centennial, Colorado entered into multiple Acceptance, Waiver and Consent agreements, where it neither admitted nor denied regulatory allegations, that may indicate inappropriate handling of investor accounts.
If you lost funds dealing with Geneos representatives and believe the losses were due to wrongdoing please call 1-866-817-0201 for a free consultation.
The Securities and Exchange Commission has settled with Geneos, along with two other brokerage firms, over charges that the three breached their fiduciary duties to clients and generated millions of dollars of improper fees in the process.   Combined, the three firms were required to pay in excess of $15 million with the April 2018 settlement.  Allegations concern high-cost mutual funds.  
Geneos also entered a settlement agreement for alleged wrongdoing, with FINRA on October 30, 2015 concerning the sale of limited partnership investments by its brokers.  The brokerage consented to the sanctions and to the entry of findings that it failed to supervise representatives at a branch office in Draper, Utah who were participating in the execution of securities transactions, namely investments in the form of limited partnership interests, as part of their disclosed outside advisory activities.
The findings stated that the Geneos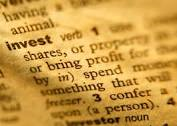 representatives' participation included, but was not limited to, meeting with and recommending the underlying securities to customers, providing customers with copies of the private placement memorandum and related paperwork, assisting customers with completing the investment paperwork, accepting the completed paperwork and investment funds, and receiving compensation. The firm also failed to record the transactions on its books and records.
One issue with the recommendation of such investments is the fact that such investments are highly aggressive and only suitable for limited numbers of investors who are willing to take such high risks with their savings.  Representatives have a compelling reason to sell such high risk investments due to the significantly higher commissions that such investments pay.  A firm selling such investments has a duty to verify the suitability of such investments and may have legal liability when such investments are sold to investors who were only willing to take moderate risks.
A link to the AWC can be found at the following: http://disciplinaryactions.finra.org/Search/ViewDocument/63683