Paul Lebel, a broker formerly registered with LPL Financial, was barred on Tuesday, October 18, 2016, by the Securities and Exchange Commission for churning and excessively trading mutual funds in customer accounts and generating excess fees.  If you suffered losses with Mr. Lebel please call 1-866-817-0201 to speak to an attorney and receive a free consultation.
Mutual funds carry large loads which can be costly to investors if trading in and out of the funds.  These same loads can lead to substantial fees for a broker.  Brokers can defraud investors with only a few mutual fund trades.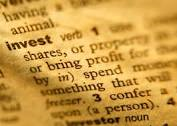 Lebel, who was with LPL broker from 2008 to 2014, "during his employment with LPL, [Lebel] defrauded four customers by churning several of their accounts," according to the SEC which entered into a settlement with Mr. Lebel. "In particular, Lebel exercised de facto control over these customers' accounts and excessively traded mutual fund shares which carry large front-end load fees."
Mr. Lebel bought and sold mutual fund A shares, which are meant to be long-term, buy-and-hold investments, generating $50,000 in commissions, according to the SEC. Mr. Lebel will pay $56,500 as part of the settlement.
The SEC stated, "Lebel's excessive trading was inconsistent with the customers' investment
objectives, and willfully disregarded the customers' interest,"
We suspect that there are other investors who who have suffered loss as the result of fraud by Mr. Lebel.  We have help many investors recover their losses due to such action.  The amounts that we are seeking are separate and possibly in addition to the recovery by the SEC.