John Blakezuniga, formerly of Vanguard Capital, recently entered into a settlement agreement with FINRA regulators, where he agreed to a fine but did not admit or deny fault, concerning alleged fraudulent activity in the portfolios of his investors.  Blakezuniga sometimes goes by the name of John Blake, sometimes by the name John Zuniga, and sometimes by John Blake-Zuniga.
Jeffrey Pederson, PC helps investors recover such losses.  For a free and confidential consultation with a lawyer, please call 1-866-817-0201.
As identified in the FINRA regulatory settlement, referred to as an AWC, between 2007 and 2013, Blakezuniga borrowed $775,000 (which he has not fully repaid) from two firm customers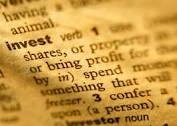 in violation of the firm's policy. As a result, Blakezuniga violated NASD Rules 2370 and 21 10 and FINRA Rules 3240 and 2010.
Blakezuniga separately violated FINRA Rule 2010 by falsely answering "no" to a question on the firm's 2013 annual compliance questionnaire that asked if he had ever borrowed money from a customer.
In addition, from 2010 to 2014, Blakezuniga recommended approximately 1,280 transactions in inverse and inverse leveragedExchange Traded Funds ("nontraditional ETFs") in 85 customer accounts without a reasonable basis for the recommendations. By doing so, Blakezuniga violated NASD Rule 2310 and FINRA Rules 2111 and 2010.
Borrowing funds from an investor/customer is fraudulent because of the discrepancy in the bargaining power between broker and investor.  The prohibition is codified in NASD and FINRA rules.  NASD Rule 2370 and FINRA Rule 3240′ generally prohibit registered representatives from borrowing money from any customer subject to limited exceptions and in accordance with firm procedures.
Likewise, lacking a reasonable basis for the recommendation of an investment is violative. NASD Rule 2310 and FINRA Rule 21113 require registered representatives to have reasonable grounds for believing that a recommendation is suitable for a customer based upon the customer's disclosed security holdings and financial situation and needs. A violation ofthese rules also constitutes a violation of FINRA Rule 2010.