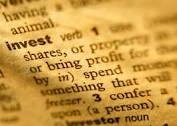 Harold Stephen Pomeranz of Stifel Nicolaus of New York entered into a regulatory settlement with FINRA regulators to settle charges against him.  Though Pomeranz neither admitted or denied fault, FINRA asserted the following factual findings and assessed a deferred fine of $5,000 and suspended from association with any FINRA member in any capacity for three months.
Pomeranz consented to the sanctions and to the entry of findings that he
recommended a number of unsuitable short-term unit investment trust (UIT) transactions
in an elderly customer's account. The findings stated that the UITs Pomeranz recommended
to the customer had maturity dates of 24 months, and carried initial sales charges ranging
from approximately 2.5 percent to 3.95 percent. Yet the average holding period for the UITs Pomeranz recommended was less than 14 months. Moreover, on numerous occasions,
Pomeranz recommended that the customer use the proceeds from the short-term sale
of a UIT to purchase another UIT with similar or even identical investment objectives.
Pomeranz's recommendations to purchase and sell UITs on a short-term basis caused the
customer to incur unnecessary sales charges and were unsuitable in view of the frequency,
size and cost of the transactions.
Securities brokers are not allowed to charge commissions and costs that are excessive in relation to the average equity in the portfolio.  So when a broker makes trades in products that have costs of 3 to 4% it only takes a few before those trades become excessive and in violation of the duties owed the investor.