Jeffrey Pederson PC assists investors in recovering losses such as those incurred as the result of the misdeeds of brokers, such as the alleged misdeeds of Larry Charles Wolfe.  Currently with Stoever, Glass & Co., Wolfe was previously with Aegis Capital Corp., and Herbert J. Sims & Co. Those suffering losses with this broker are likely entitled to recovery from either Wolfe or his employer.  Call 1-866-817-0201 for a free and confidential consultation.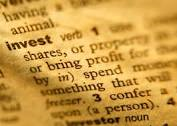 FINRA has announced that it has entered into a settlement with Larry Charles Wolfe for making unauthorized transactions in his clients' accounts.  The allegations are that between November 10, 2015 and November 16,2015, Wolfe inappropriately exercised discretion in the accounts of 39 investors without obtaining prior written authorization from the customers or written approval of the accounts as discretionary from his employing member firm, in violation of numerous state and federal securities laws.
A securities broker must obtain authorization from an investor prior to making a securities transaction in the investor's account unless that broker has written authorization to make such a trade.
Additionally, MSRB Rule G-17 and FINRA rules require that each broker or dealer in municipal securities to deal fairly with customers and prohibits registered representatives from engaging "in any deceptive, dishonest, or unfair practice."
The trades are believed to involve municipal bonds and other securities.
In addition to this regulatory action, Wolfe has been sued by investors at least ten (10) times, primarily for allegations of unauthorized, excessive, or unsuitable trades.  Additionally, at least two (2) other investors have threatened suit.  Despite Mr. Wolfe being accused of wide-scale fraud he has not yet lost his license and is still working in the securities industry.