We are currently looking to speak to investors of Mark Kaplan of Vanderbilt Securities.  Please call 1-866-817-0201 is you have suffered investment losses.  We believe there is potential for certain investors to recover these losses.
Between March 2011 and March 2015 , Mark Kaplan of Vanderbilt Securities engaged in investment churning and unsuitable excessive trading in the brokerage accounts of a senior customer. We believe that such actions were likely widespread and impacted many of Kaplan's investors.  Kaplan willfully violated federal securities laws and FINRA regulations by such actions.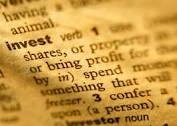 Kaplan has been known for years by Vanderbilt to have problems in his handling of investor accounts.  Morgan Stanley terminated Kaplan in 2011 for his alleged improper activity in Kaplan's customer accounts.  Additionally, Kaplan has been the subject of seven separate customer lawsuits concerning improper securities transactions.
A recent regulatory action by the Financial Industry Regulatory Authority ("FINRA") alleges that Kaplan took advantage a 93-year-old retired clothing salesman who had an account with Kaplan.   This investor not only placed his complete reliance in Kaplan but was also in the beginning phases of dimensia.
The investor opened accounts at Vanderbilt Securities with Kaplan during March 2011.  As of Match 31, 2011, the value of the investor's accounts was approximately $507,544.64. Social Security was the investor's only source of income during the Relevant Period. Kaplan exercised control over the accounts.  The investor relied on Kaplan to direct investment decisions in his accounts, contacting Kaplan frequently.
The investor was experiencing a decline in his mental health.  In 2015, a court granted an application by the investor's nephew to act as his legal guardian and manage his financial affairs.
During the Relevant Period, Kaplan effected more than 3,500 transactions in the investor's accounts, which resulted in approximately $723,000 in trading losses and generated approximately $735,000 in commissions and markups for Kaplan and Vanderbilt. Kaplan never discussed with the investor the extent of his total losses or the amount he paid in sales charges and commissions.
More can be learned about such excessive trading at the warning page for the SEC.
Please call the number above to determine if you have also been taken advantage of and your rights for recovery.