If you were recommended the purchase or sale of an annuity by Fifth Third you may have been the victim of fraud.  We represent investors nationwide and are available to discuss whether you are a victim and entitled to compensation.  Please call 1-866-817-0201 for a free and confidential consultation.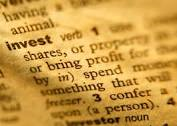 The Financial Industry Regulatory Authority (FINRA) in a statement on May 8, 2018 stated that it has fined Fifth Third Securities $4 million and required the firm to pay approximately $2 million in restitution to customers for failure to accurately consider and describe costs and benefits of variable annuity (VA) exchanges, and for recommending exchanges without a reasonable basis to believe they were suitable for customers.  While the FINRA action focused on variable annuities, the exchange or early liquidation of any annuity is possibly a violation.
Variable annuities are complex and expensive investments commonly marketed and sold to retirees or those saving for retirement. Exchanging one annuity with another involves a comparison of the complex features of each security. Accordingly, annuity exchanges are subject to regulatory requirements to ensure that brokers have a reasonable basis to recommend them, and their supervisors have a reasonable basis to approve the sales.  Failure to do so can cost investors hundreds of thousands of dollars and cause the investor savings to become unnecessarily illiquid.
Brokerage firms, like Fifth Third, have been on notice of this problem and other problems with annuities for years.  FINRA has warned of the limited suitability of these investments and that they should only be sold to limited types of investors and has done so more than once..  In fact, variable annuities and variable life insurance is so prone to fraud, FINRA has specific rules concerning these products.
FINRA found that Fifth Third failed to ensure that its registered representatives obtained and assessed accurate information concerning the recommended annuity exchanges. It also found that the firm's registered representatives and principals were not adequately trained on how to conduct a comparative analysis and truthfully sell the annuities.
As a result, the firm misstated the costs and benefits of exchanges, making the exchange appear more beneficial to the customer. By reviewing a sample of annuity exchanges that the firm approved from 2013 through 2015, FINRA found that Fifth Third misstated or omitted facts relating to the costs or benefits of the annuity recommendation or exchange in approximately 77 percent of the sample.  For example:
Fifth Third overstated the total fees of the existing VA or misstated fees associated with various additional optional benefits, known as riders.
Fifth Third failed to disclose that the existing VA had an accrued living benefit value, or understated the living benefit value, which the customer would forfeit upon executing the proposed exchange.
Fifth Third represented that a proposed VA had a living benefit rider even though the proposed VA did not, in fact, include a living benefit rider.
FINRA found that the firm's principals ultimately approved approximately 92 percent of VA exchange applications submitted to them for review. However, in light of the firm's supervisory deficiencies, the firm did not have a reasonable basis to recommend and approve many of these transactions.
In addition, FINRA found that Fifth Third failed to comply with a term of its 2009 settlement with FINRA. In the 2009 action, FINRA found that, from 2004 to 2006, Fifth Third effected 250 unsuitable annuity exchanges and transactions and had inadequate systems and procedures governing its annuity exchange business. For more than four years following the settlement, the firm failed to fully implement an independent consultant's recommendation that it develop certain surveillance procedures to monitor VA exchanges by individual registered representatives.
As a result, the firm misstated costs and benefits of VA exchanges — and in some cases omitted critical information altogether — making the exchanges appear more beneficial to customers in 77 percent of the exchanges Finra reviewed for the period of 2013 through 2015. For instance, Fifth Third transgressions included telling customers that the new VA contracts being marketed had living rider benefits guaranteeing minimum payments to customers and their beneficiary when none existed, Finra said.