If you are an investor suffering losses with Christopher Wendel, please 1-866-817-0201 for a free consultation.  Mr. Wendel has been implicated in the improper sale of Woodbridge  notes and other securities violations.  Jeffrey Pederson has represented investors nationwide in cases concerning Woodbridge and other similar securities actions.
Wendel solicited investors to purchase promissory notes in Woodbridge Mortgage Investment Funds, a purported real-estate investment fund.  Wendel did not provide notice to SA Stone Wealth Management, his employer, prior to participating in these private securities transactions, nor did he obtain approval from SA Stone.  Despite the lack of notice, SA Stone had a duty to investigate and approve securities sales to prevent its representatives from "selling away."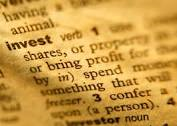 Investment firms are liable for not following FINRA's strict guidelines concerning the monitoring of representatives to ensure the representatives do not sell unapproved investments, such as Woodbridge.  Common knowledge within the securities industry is the fact that representatives often seeks to sell investments that are unapproved for either the higher commissions or illegal kickbacks that the investments provide.  The problem is that the increased compensation is because the investments either are financially unsound or, in some cases, based upon fraud.
Additionally, there were glaring issues  in these Woodbridge investments for an extended period of time.    These issues should have been discovered during reasonable due diligence by the brokers and agents selling the Woodbridge investments.  These investments should have been recognized as not being suitable for any investor.
The U.S. Securities and Exchange Commission SEC had been investigating Woodbridge since 2016.  Woodbridge, the Sherman Oaks, California-based Woodbridge, which calls itself a leading developer of high-end real estate, had been under the microscope of state regulators even longer.   The focus of these regulators was the possible fraudulent sale of securities.
In 2018, FINRA found that Wendel violated FINRA Rules by providing a false written response and testimony concerning one of the private securities transactions.
This is not the first time Mr. Wendel has been accused of handling the funds of others improperly.  The record of Mr. Wendel shows the six private lawsuits have been initiated concerning his actions.  He has also previously been investigated by SA Stone for the sale of unapproved securities, a common form of fraud.  He was also terminated for the sale of securities that were unapproved by SA Stone.   We believe those securities were Woodbridge securities.  SA Stone apparently allowed several months to elapse before taking action concerning the sale of Woodbridge.