If you were an investor of Kyusun "Kenny" Kim of IFG, please call 1-866-817-0201 to speak to an attorney about your rights for recovery.  Most cases are handled on a contingency basis, where the attorney does not receive fees unless there is a recovery.
Mr. Kim has been accused, and ultimately barred from the securities industry, by regulators  for systematically committing securities violations in the accounts of senior investors for the time period of 2006 through 2015.  He is accused of both of recommending unreasonably risky, or unsuitable investments, to senior investors, and of falsifying the documents of the investors to allow him to convey to his supervisors that the recommendations were suitable.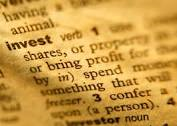 As a broker, Mr. Kim's actions are governed by the Financial Industry Regulatory Authority (FINRA).  FINRA has a suitability rule that requires that a broker have a reasonable basis for believing that a recommended transaction or investment strategy is suitable for the customer based on the customer's investment profile, which includes, among other factors,
the customer's age, financial situation and needs, investment experience, and risk
tolerance.
Kim was selling alternative investments to seniors.  Alternative investments are investment other than stocks, bonds and mutual funds.  They include REITs that do not trade on a stock exchange and structured notes.  Though structured notes may look like bonds or mutual funds, such investments contain a derivative component that make the investment extremely risky and speculative in nature.  An investor may need to speak to an attorney just to confirm an investment is actually a structured note.  Such recommendations were improper for investors with conservative or moderate risk tolerances.
Adding to the risk, Kim improperly recommended that many of the investors unreasonably concentrate their portfolios in these alternative investments.  This only increased the level of speculation in the portfolio.
This is only the latest chapter in a long history of regulatory actions and customer lawsuits.  FINRA has indentified 23 investor lawsuits, either filed or threatened, concerning Kim.
While Mr. Kim has been expelled from the securities industry, this does little to compensate investors who have lost their life savings.  Jeffrey Pederson has represented investors across the country in similar suits in front of FINRA.  Please call for a free and confidential consultation.