If you were one of the investors of Mark Solomon please call 1-866-817-0201 for a free and confidential consultation.   We believe that Mr. Solomon, whose office is in Wynnewood, Pennsylvania, inappropriately sold real estate investments and that his employer, M Holdings, inappropriately supervised Solomon and allowed the sales to occur.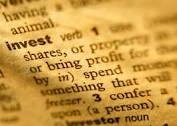 From December 16, 2014 through December 29, 2014, on behalf of a commercial real estate limited partnership, Solomon solicited and sold limited partnership interests (the "offering") to seven investors for a total of $1,400,000.  However, before soliciting and selling interests in the offering on behalf of the commercial real estate limited partnership, Solomon did not provide to M Holdings the notice required. Solomon first provided written notice of his sales activity to M Holdings on August 31, 2015 after responding to inquiries made by a regulator during an examination of M Holdings.
The financial industry regulator, FINRA, brought an action against Solomon for the sales of the investments.  Solomon entered into a settlement where he agreed to a one year suspension from the securities industry.
M Holdings ultimately is responsible for the sale of the investments.  Brokerage firms are responsible for the supervision of the private securities sales of their brokers even when the sales are away from the firm.  FINRA brought action for the inadequate supervision of Solomon by M Holdings.    M Holdings was censured and agreed to pay a $135,000 fine.