Please call 303-300-5022 if you were an investor of Stephen Hurtuk.  Mr. Hurtuk has recently surrendered his license instead of attempting to defend claims that he inappropriately recommended unsuitable investments to a significant number of his investors.  Hurtuk was previously with both Citigroup and Stifel, Nicolaus.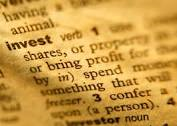 On June 27, 2017, FINRA, the regulatory authority that oversees securities brokerages, sent a request to Hurtuk for on-the-record testimony. The request was sent in connection with FINRA's investigation into potentially unsuitable recommendations by Hurtuk to eight customers, between May 2015 and September 2016. Instead of responding to the request, Hurtuk chose not to defend though the failure to defend would mean the revocation of his license.
An unsuitable investment is any investment that is not consistent with either the objectives, sophistication, or risk tolerance of an investor.  For example, a conservative investor reliant upon his or her savings who loses more than 15% of a portfolio in a year was likely sold an unsuitable investment.  This is because the risk of loss was greater than the investor was willing to assume.
The regulatory action only addressed 16 months during 2015 and 2016.  However, we believe offending investment recommendations extend beyond this period.  We are interested in those recommended unsuitable investments from 2011 onward.
Consistent with this, the employers of Mr Hurtuk, Stifel and Citigroup, have defended six filed or threatened legal suits concerning the unsuitable recommendations of Stephen Thomas Hurtuk.  These suits extend from 2007 through the present.  Five of these suits have settled.
His affiliation with Citigroup was in Canfield, Ohio and lasted from 2001 to 2007.  Stifel was his employer from 2007 until 2017 and he operated out of Boardman, Ohio.
We help investors such as the victims of Mr. Hurtuk.  Cases are generally handled on a contingency basis, where attorney fees are paid by a percentage of the settlement or judgment obtained.  Cases against securities brokerages are subject to binding arbitration through FINRA.  Jeffrey Pederson has handled such arbitration cases across the country.   Please call for a free and confidential consultation and see if your losses are recoverable.