Investors of Douglas Simanski should call 303-300-5022 for a free and confidential consultation with a private attorney.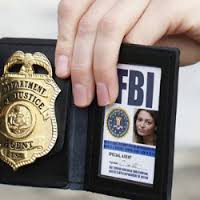 Federal regulators allege that Douglas Simanski raised more than $3.9 million from approximately 27 of his brokerage customers and investment advisory clients by telling them that he would invest their money in either a "tax-free" fixed rate investment, a rental car company, or one of two coal mining companies in which Simanski claimed to have an ownership interest.
The investors were largely in the Altoona, PA area.  Most of the investors were elderly.
The Securities and Exchange Commission (SEC) filed a civil action in the United States District Court for Western Pennsylvania on November 2, 2018.  The complaint describes the fraudulent scheme of Simanski and seeks civil penalties and disgorgement.
As stated in the SEC  complaint, "Simanski convinced some of his most trusting and vulnerable clients, many of them retired or elderly, to invest their money while knowing the investments were not legitimate, that he would make virtually no securities investments on their behalf, and would instead use their money for personal expenses or to repay other investors."
Simanski placed investor funds in brokerage and bank accounts that Simanski opened in his wife's name.  He would then use the life savings of his investors for his own personal needs.
The record of Simanski shows that his employers ultimately discovered the wrongdoing after investors brought the matter to the attention of regulators.