Call 303-300-5022 to learn about potential loss recovery for investors of David Fagenson.  Mr. Fagenson was previously with Newbridge, Merrill Lynch and UBS Financial.  Initial consultations are free and most representations are done on a contingency basis.
FINRA, the regulator that oversees securities brokers, alleged that Fagenson engaged in churning and unsuitable trading in the accounts of three senior customers during the period of January 2012 and September 2016.
We believe that the problem could be more widespread.  Churning is rarely restricted to just a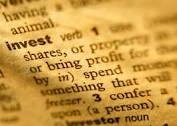 small percentage of a broker's clients.  An average broker usually has over 100 investors in that broker's book of business.
Also, Fagenson has a long history of actions that question his veracity and ability to hand the savings of others.  In addition to a felony charge in 2010, Fagenson has been the subject of eight investor lawsuits/complaints, three regulatory actions, a termination of brokerage employment for cause, and one bankruptcy.
The history of Fagenson raises questions of how he was supervised and whether he should have ever been hired by the aforementioned brokerages.  UBS has acknowledged his issues and that he Fegenson required heightened supervision.  However, even that was not enough in light of the many red flags that existed.
Jeffrey Pederson is a private attorney handling FINRA arbitration cases for investors to obtain loss recovery.