If you were an investor of Adam Michael Lopez, formerly of Country Capital Management, please call 303-300-5022 to discuss your options for loss recovery.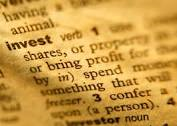 Mr. Lopez has recently received a bar from the securities industry.  He refused to respond to allegations made against him by the Financial Industry Regulatory Authority (FINRA).  These allegations included claims that he stole funds  that clients had given to him for investment, namely funds for insurance policies.
FINRA is a self-regulatory organization that polices securities brokerages under the oversight of the SEC.  This entity is charged with policing securities brokers in their interactions with investors both with their firm and away from their investment firm.
The State of Illinois is also investigating since Mr. Lopez operated out of the Springfield area.  The allegations consist of theft of funds given to Lopez for the placement in certain insurance policies and securities.
Country Capital Management had a duty to oversee the activities of Lopez.  A securities broker-dealer has obligations to oversee outside business activities of its representatives.  Consequently, civil liability may exist on the part of Country Capital to compensate the clients of Lopez.
If you have suffered such losses, Jeffrey Pederson may be able to assist you.  Jeffrey Pederson handles FINRA arbitration cases across the country and is licensed with the United States District Court for the Central District of Illinois.