Investors of Judith Johnston of Frisco, formerly employed by NY Life, may have recourse for investment products sold to them.  Ms. Johnston was recently barred from the securities industry for failing to comply with an investigation into her annuity and insurance sales.  Please call 303-300-5022 for a free consultation with an attorney.
Ms. Johnston came to the attention of the regulator, FINRA, the Financial Industry Regulatory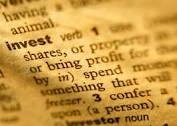 Authority, due to the high number of customer complaints.  Eight different investors have submitted written complaints and have either sued NY Life concerning Johnston's sales activities or threatened to sue.
The complaints by investors included Johnston's solicitation and sale of variable universal life and variable annuities.  These complaints asserted that Johnston mislead them concerning various aspects of the financial products, such as the fees, the costs and the feasibility of taking .  They also assert that the husband of Johnston engaged in deception during the sale of these products and that Johnston was complicit.
On November 6. 2018, FINRA Enforcement sent a request to her address, requesting that she appear to provide testimony on December 4, 2018. On November 20, 2018, Johnston hired an attorney and testimony was rescheduled for January 24, 2019.
On January 24. 2019. Johnston appeared to start her testimony.  At the conclusion of one day of testimony on January 24th, FINRA staff determined that it needed additional testimony from her and requested that she appear to continue her recorded hearing.
By email dated February 11, 2019. Counsel for Johnston stated that Johnston would not comply with FINRA's request to provide any additional testimony, and no longer wished to cooperate with the investigation. As stated in the email to FINRA staff on February 11, 2019, and by this agreement. Johnston acknowledges that she received FINRA's request to provide testimony. and will not comply with that request.