The SEC has halted an ongoing fraud perpetrated by Motty Mizrahi and targeting members of the Los Angeles Jewish community.  If you are a victim, call 303-300-5022 to speak to a private attorney about your rights.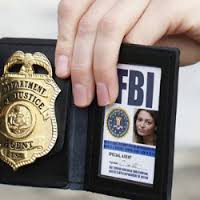 The SEC filed an emergency action in federal court against Mizrahi and MBIG Company, his sole proprietorship, alleging that, since June 2012, they defrauded at least 15 investment advisory clients out of more than $3 million.
According to the SEC's complaint, Mizrahi falsely claimed that MBIG used sophisticated trading strategies to generate "guaranteed" investment returns of between 2-3% per month risk-free, clients would not lose their money, and could withdraw their funds at any time.
Unbeknownst to his investors, however, MBIG had no bank or brokerage account of its own – rather, clients unwittingly sent money to Mizrahi's personal bank account. Mizrahi used the money to fund his personal brokerage account, in which he engaged in high-risk options trading producing losses of more than $2.2 million, and to pay personal expenses. The SEC alleges that Mizrahi covered up his fraud by issuing MBIG's clients fabricated account statements, showing positive account balances and profits from trading. When clients demanded proof of MBIG's securities holdings, Mizrahi showed them brokerage statements reflecting a multi-million dollar balance for a fictitious MBIG brokerage account.
On March 27, 2019, the Honorable Judge Percy Anderson of the U.S. District Court for the Central District of California granted emergency relief, including a temporary restraining order against the defendants and an order freezing their assets.
In a parallel action, the United States Attorney's Office for the Central District of California announced on March 29, 2019 it filed wire fraud charges against Motty Mizrahi and another individual.