If you invested with the Origin Fund through Michael Lee or others you may be a victim of fraud.  Please call 303-300-5022 for a free and confidential consultation with a lawyer concerning your rights.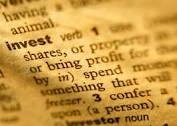 Michael Lee is a former Kestra Investment Services broker.  From December 2015 through December 2016 (the "Relevant Period"), Lee engaged in the sale of the "Origin Fund."  Lee was an employee of Kestra during this time.  His office was located in Darien, CT.
The Origin Fund is a prospective ETF fund. Lee solicited potential investors and distributing written materials prepared by Lee's business partner.  The written materials distributed by Lee falsely represented that the Origin Fund was an investment advisory with $20 million in assets under management, and that Kestra's was sponsoring and providing certain administrative services to the Origin Fund.
FINRA, the Financial Industry Regulatory Authority, suspended Lee for one year and fined him $12,500 for his actions associated with the Origin Fun.  At the time of suspension, Lee was still in the industry as a representative of Altium Wealth Management.
The inappropriate investments were done under Kestra's watch.  Kestra, like all brokerages, had a duty to conduct audits and take other reasonable steps to prevent the "selling away" of its brokers.
Selling away is a common form of fraud where a broker uses his status as a broker to persuade investors into purchasing investments that have not been approved by the brokerage.  These investments often pay the broker an excessive commission but the investment itself often lacks substance and is often a fraud.